Tahiti
Adriatic Coast - Lido delle Nazioni
"We have never experienced so many facilities before!"
Charlotte Benshop
Vanaf
Ab
From
Da
€

€

€

38,-

€
p.n.
Bekijk accommodaties
View accommodations
Unterkünfte anzeigen
Vedi alloggi
Opslaan als favoriet
Add favourite
Zu den Favoriten
Aggiungi preferiti
The Tahiti Camping & Thermal Village is a top quality campsite, well known in Italy and Europe alike. It is immersed in greenery and there are three different swimming pools, one of which is pre-Olympic sized, one exotic with palm trees and a new Mediterranean lagoon swimming pool, surrounded by rocks and waterfalls!
Plenty of action and fun at Camping Tahiti
The entertainment team is on hand for all guests and its programme includes daytime and evening activities for all the family! Sports available include football 5-a-side, tennis, archery, basketball, volleyball, beach volley, trim track and body building in the gym.
Child friendly private beach and new swimming pool
Furthermore, there is an exclusive and spacious thermal oasis named "The Wellness Gardens", offering a luxurious holiday with every wellness advantage. Their precious and natural sulphurous water supply feeds into the wonderful spa pools set amongst the rocks. Why not regain vigor and tonality thanks to the lumbar and dorsal waterfalls, or try the steam cave, the hydro-kneipp path and hydro massa...
Toon meer
More info
Mehr Infos
Maggiori informazioni
Animation programme for the young and old
Cultural trips to Venice, Ravenna, San Marino and Ferrara and Nature trips to the Parco del Delta (by boat or bike) are also available, organised directly on the campsite.
Sports, games and recreation
General campsite information
Adriatic Coast
The Adriatic coast, the east coast of the Italian 'boot', is characterized by wide, sandy beaches, a typical Mediterranean lifestyle and lively campsites with entertainment in the evenings. Amazing atmosphere, perfect for kids! Early in the season, the temperature is already very pleasant here.
Comacchio, Lido di Nazionale and Parco del Delta
Would you like to go and explore? Visit Comacchio, also known as little Venice, or simply stroll around the large market of Lido di Estensi whilst enjoying a delicious Italian ice cream. During the high season there are many events and festivities in and around Porto Garibaldi. Discover the wonderful Nature Park 'Parco del Delta' by boat or by bike (rentable from the campsite). Or filled your day ...
Toon meer
Tips for trips from camping Tahiti
By boat from Chioggia to the unique and romantic city of Venice.
The Mirabilandia amusement park will provide a fabulous day for both young and old.
Discover the beautiful lagoon and fauna during one of the Laguna boat trips
A visit to the interesting independent State of San Marino.
Culture lovers should try not to miss the captivating cities of Ferrara, Ravenna and Bologna.

...
Toon meer
Surrounding Area
Beach approx. 700m, Lido delle Nazioni 1km, Lido di Estensi 9 km, Ravenna 42 km, Ferrara 55 km, Bologna 98 km, Rimini 100 km, Venice 120 km.
Highlights
Wide private beach with fine sand
3 swimming-pools with different qualities
Daily programmes of activities
For the fun of grown-ups and children alike
Venice, Ravenna, San Marino and Ferrara
Afstand vanaf Utrecht
Ca. 1.350 km
Recensies
Reviews
Kundenbewertungen
Recensioni
The campsite was not too big, but had many facilities to offer. We liked to visit nearby Ferrara and Ravenna.
Fam. Parker
Choose your accommodation

Similar campsites
Central position on Lake Garda's "Olive Riviera"
Close to pretty towns of Lazise and Bardolino
2 swimming pools and private sandy beach
Professional animation program
Visit Verona or amusement parc Gardaland
Accommodaties
Unterkünfte
Accommodations
Allogi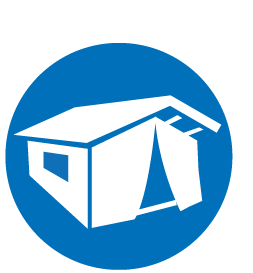 Luxury tent Gusto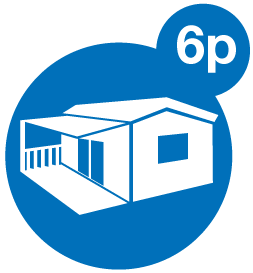 Mobile home 2 bedrooms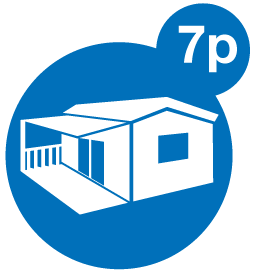 Mobile home sleeps 7
vanaf
Ab
from
da
€

€

€

37

€
p.n.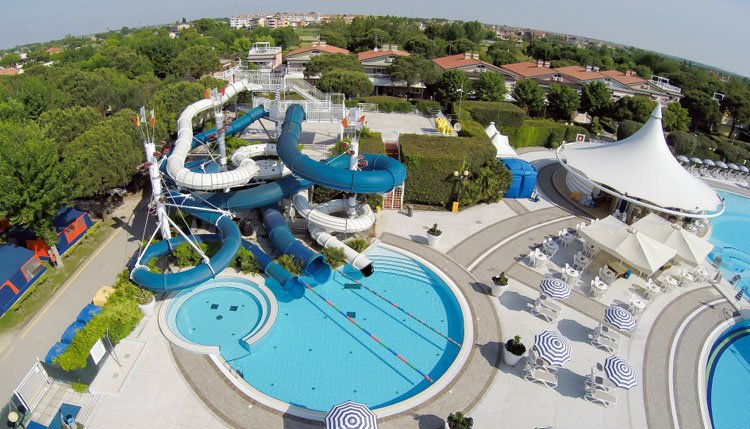 Children-friendly private beach
Spectacular swimming pool complex
Modern toilet and shower facilities
Ideal for families with younger children
Professional animation team
Accommodaties
Unterkünfte
Accommodations
Allogi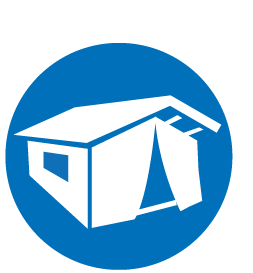 Luxury tent Gusto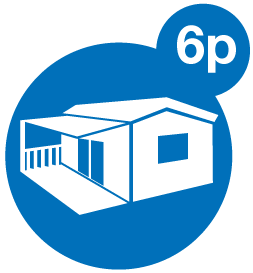 Mobile home 2 bedrooms
vanaf
Ab
from
da
€

€

€

54

€
p.n.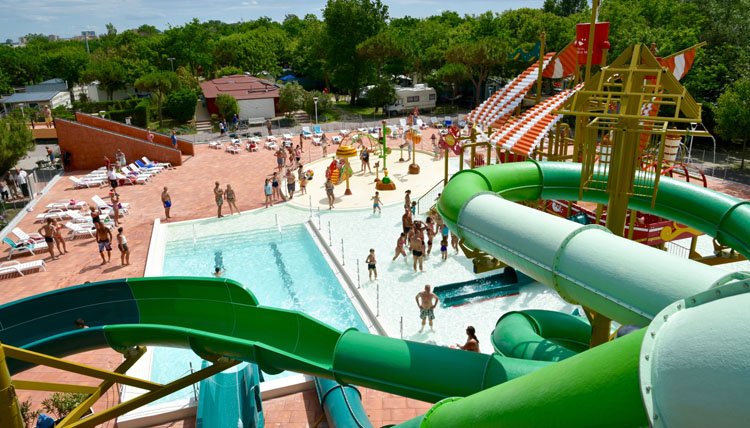 New pool with pirate ship!
Professional animation team
Great swimming pool with separate childrens pool
Top quality restaurant onsite
Situated directly onto a child friendly beach
Accommodaties
Unterkünfte
Accommodations
Allogi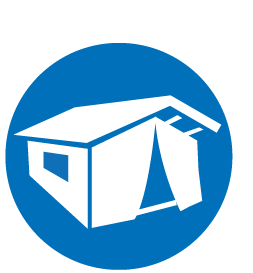 Luxury tent Gusto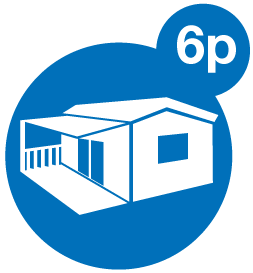 Mobile home 2 bedrooms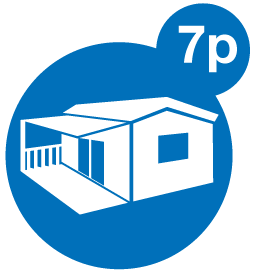 Mobile home sleeps 7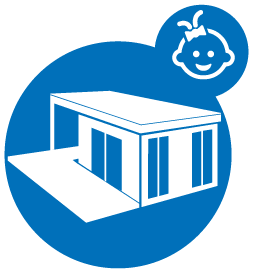 Gusto Baby Mobile Home
vanaf
Ab
from
da
€

€

€

28

€
p.n.