Etruria
Tuscan Coast - Marina di Castagneto Carducci
"Prachtige groene camping"
R. van Gemert
Vanaf
Ab
From
Da
€

€

€

29,-

€
p.n.
Bekijk accommodaties
View accommodations
Unterkünfte anzeigen
Vedi alloggi
Opslaan als favoriet
Add favourite
Zu den Favoriten
Aggiungi preferiti
On the Tuscan coast, Camping International Etruria is immersed amongst the pine trees and offers direct access to the sandy beach. For beach lovers, the campsite offers a great location to relax and is equipped with activities like beach volleyball, canoes and pedalos…making this a perfect choice for grown ups and children alike!
Restaurants
If you don't fancy cooking yourself during your stay, Etruria has two restaurants onsite and offers a wide choice of delicious Italian food, from pizzas to mixed grills to local fish dishes!

One restaurant is centrally located and is close to the onsite shops and animation area, making this a great choice to dine while the little ones take part in the daily entertainment.

Located on the be...
Toon meer
More info
Mehr Infos
Maggiori informazioni
Shops and market
The central area on the campsite hosts a selection of small shops including supermarket, fruit and veg stall and a souvenir shop. The campsite also hosts its own market during the summer, giving guests a sample of Italian shopping and bartering!
Animation and Entertainment
The campsite entertainment team work hard to provide guests with plenty of fun activities, including sports tournaments and aqua gym, if you're feeling fit enough! When the sun sets, the action doesn't stop – the campsite has regular music performances, theatrical acts, fashion shows and much more.
Walking distance to the port town of Marina di Castagneto Carducci
Why not take a stroll along the beach (or path, directly from the campsite) to the local town of Marina di Castagneto Carducci? A true Tuscan port town, you'll find plenty of places to eat and drink or even enjoy a typical Italian ice-cream while watching the sun set.
Fun park/Amusement park Cavallino Matto
The amusement park Cavallino Matto is within walking distance of the campsite. Predominantly aimed towards families with small children, Cavallino Matto was originally built in the 60's and is now the largest amusement park in Tuscany. With around 30 attractions, there is something for everyone, from laser shows to free-falling! The park offers a delicious pizzeria and bar and plenty of spots to p...
Toon meer
More info
Mehr Infos
Maggiori informazioni
Walking and riding
The Lo Sperone riding school is 500 meters from the campsite where you can visit the local area on horse back. If you prefer something a little less adventurous, there are wonderful walking trails through the pine forests.
Sport, play and relaxation
Think of Tuscany and you imagine wonderful landscapes and vast vineyards. Tuscany has so much more to offer… think of beautiful villages, art, history and nature; breathtaking views and historic buildings. A visit to this beautiful part of Italy will immerse you in Italian culture at its best. Camping Etruria is on the west coast of Italy and the famous cities of Pisa, Siena, Florence and even Rom...
Toon meer
More info
Mehr Infos
Maggiori informazioni
Beach and sea
The Tuscan coastline is around 400km long and offers wonderful sandy beaches, pine forest and cliffs! The sea is often shallow, the sandy beaches wide and the quality of the water, amazing. The location is perfect to enjoy a varied combination of sea, sport, nature, art and culture.
Etruscan coast
In every town on the Tuscan coast you will find a main square or "piazza". Here the locals gather for daily activities, parties or even just a chat and this area is made up of streets, squares, even entire towns that have remain unchanged since the 16th century. Wherever you visit, be sure to take in the Etruscan art treasures after which this whole area is named…Costa degli Etruschi.


Head i...
Toon meer
More info
Mehr Infos
Maggiori informazioni
Pay a visit to Elba
From Piombino the boat leaves for the island of Elba, around 10 km away. The volcanic island boasts beautiful beaches, clear water and even its famous black beaches. Most beaches have free access. Early in the season (May) you can enjoy the color splendor of the Mediterranean flora. Later in the season, the summer heat intensifies the intense scents of the vegetation.
Distances from Camping Etruria
Want to sniff a day of culture? From Camping International Etruria you can go anywhere! For example, think of:
Castagneto Carducci (10 km)
San Vincenzo (13 km)
Belgheri (15 km)
Bibbona (17 km)
Populonia (25 km)
Vada (30 km)
Follonica (40 km)
Volterra (60 km)
Pisa (80 km)
Grosseto (86 km)
San Gimignano (90 km)
Luca (100 km)
Florence (130 km)
Siena (155 km)
Tips for trips from Camping Etruria
By train to Rome for a visit to this impressive city.
Visit the house of Napoleon on the beautiful colorful island of Elba.
Enjoy a day at the beach in the Bay of Baratti
The city of Pisa has much more to offer than just the world-famous leaning tower.
Highlights
Direct at the beach
2 good restaurants
Nice animation and entertainment
Swimming pool with slide

Afstand vanaf Utrecht
Ca. 1400 km
Recensies
Reviews
Kundenbewertungen
Recensioni
A campsite right on the beach, great!
Choose your accommodation

Similar campsites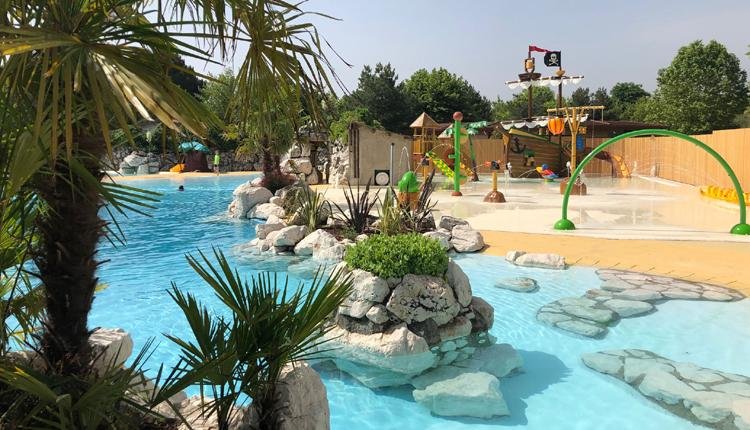 Tahiti
Italy-
Adriatic Coast-
Lido delle Nazioni
Wide private beach with fine sand
3 swimming-pools with different qualities
Daily programmes of activities
For the fun of grown-ups and children alike
Venice, Ravenna, San Marino and Ferrara
Accommodaties
Unterkünfte
Accommodations
Allogi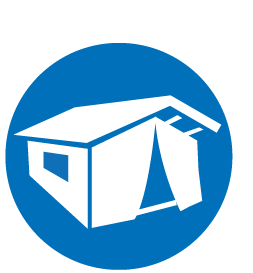 Luxury tent Gusto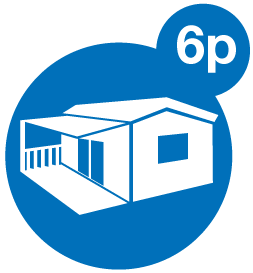 Mobile home 6 pers.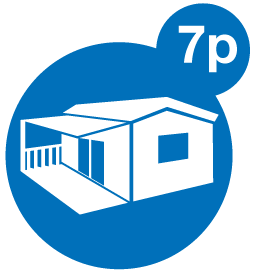 Mobile home sleeps 7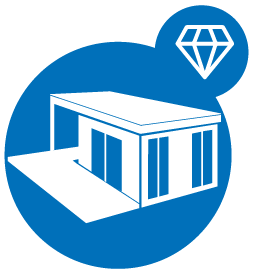 Lounge Deluxe Mobile Home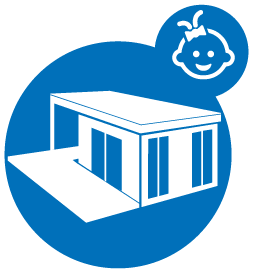 Gusto Baby Mobile Home
vanaf
Ab
from
da
€

€

€

35

€
p.n.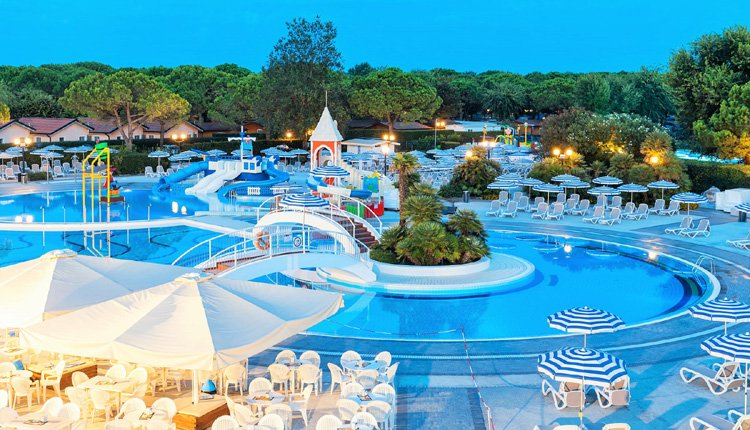 Children-friendly private beach
Spectacular swimming pool complex
Modern toilet and shower facilities
Ideal for families with younger children
Professional animation team
Accommodaties
Unterkünfte
Accommodations
Allogi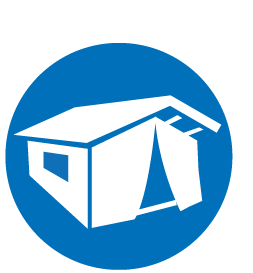 Luxury tent Gusto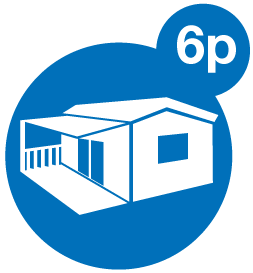 Mobile home 6 pers.
vanaf
Ab
from
da
€

€

€

75

€
p.n.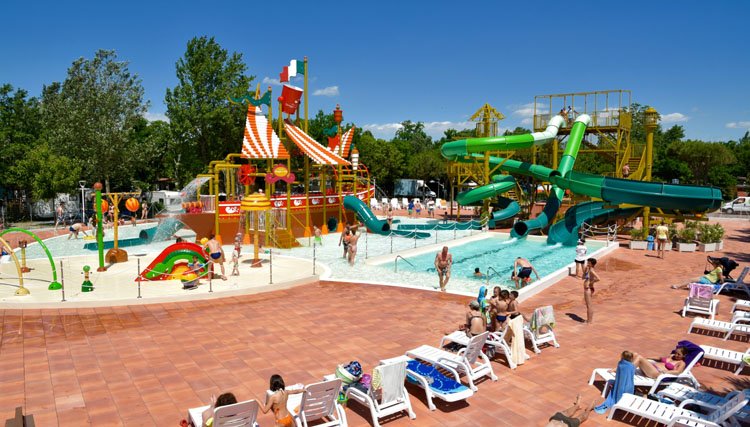 New pool with pirate ship!
Professional animation team
Great swimming pool with separate childrens pool
Top quality restaurant onsite
Situated directly onto a child friendly beach
Accommodaties
Unterkünfte
Accommodations
Allogi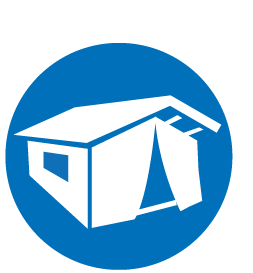 Luxury tent Gusto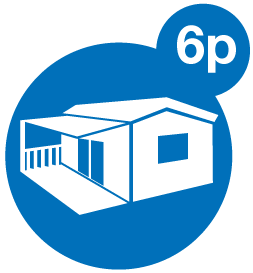 Mobile home 6 pers.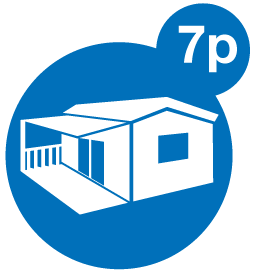 Mobile home sleeps 7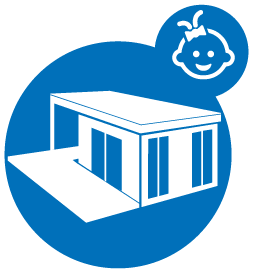 Gusto Baby Mobile Home
vanaf
Ab
from
da
€

€

€

39

€
p.n.