Bella Sardinia
Sardinia - Torre del Pozzo
"What a beautyful island & campsite "
Will St.
Vanaf
Ab
From
Da
€

€

€

29,-

€
p.n.
Bekijk accommodaties
View accommodations
Unterkünfte anzeigen
Vedi alloggi
Opslaan als favoriet
Add favourite
Zu den Favoriten
Aggiungi preferiti
Camping Bella Sardinia is situated on the west coast of Sardinia, surrounded by a pine forest, and close to a sandy golden beach. There is also swimming pool, with a separate pool for the small ones. The campsite is well-suited for those who seek peace as well as for the adventurers and nature lovers. Enjoy the beautiful island of Sardinia!
Local cuisine and delicious wines
Try out the local cuisine at the on-site restaurant, and do not miss out on a glass of the delicious "Vermentino", whilst enjoying the evening from the restaurant terrace. In the meantime, your kids will be having fun in the playground.

Camping Bella Sardinia, Torre del Pozzo near Oristano
For great inside tips on things to do on this fantastic island, do ask the expert advice from the Reception staff.
Rough landscapes, mind-blowing views and natural pools, makes Sardinia a superb destination. Visit the ancient Roman remnants, on the peninsula Sinis, close to the campsite. Plus, the picturesque town of Oristano, only 20 km from the campsite. Alghero is definitely worth a visit and...
Toon meer
More info
Mehr Infos
Maggiori informazioni
Excellent service from Campsite Bella Sardinia
Camping Bella Sardinia is one of our Gusto smart-campsites. Gusto smart means that we do not have our own staff on site but that you will get the service and quality that you are used to of Gustocamp. The experienced team of Bella Sardinia will welcome you and look after you during your stay. That is why we can offer this campsites for a favourable price. Other "smart" campsites are Tonnara and Be...
Toon meer
More info
Mehr Infos
Maggiori informazioni
Sports, games and recreation
General campsite information
Luxury camping at Sardinia with Gustocamp
At a distance of about 190 kilometers from the mainland of Italy, you wil find the island of Sardinia. After Sicily , the largest island in the Mediterranean Sea. If you are looking for a guaranteed sunny destination, the Sardinia is the right place to be, with the subtropical climate. The beaches and bays are cooled by the 'maestrale', a pleasant breeze that blows across Sardinia. The island of S...
Toon meer
Torre del Pozzo - a nice village near Oristano at the Sardinian Coast
Camping Bella Sardinia is 3 km away from Torre del Posso, on the coast of Sardinia. About 20 km away from Torre del Pozzo village is the larger town of Oristano, which is also well worth a visit! The town of Oristano is Situated on the west coast of Sardinia in a very fertile and fish-rich region of Italy. The historic center of the Italian town of Oristano Marie Cathedral is worth a visit, as we...
Toon meer
Vicinity
Directly at the beach, center of Torre del Pozzo 3 km; Oristano 20 km; Alghero (airport) 84 km; Cagliari (airport, ferry) 120 km; Olbia (airport, ferry) 190 km.
A tour of Sardinia starts at Camping Bella Sardinia
Sardinia is a relatively large island, so why not combine your stay at each of our campsites. Camping Tonnara is situated in the south, whilst Bella Sardinia is in the mid-west, making the most of your holiday at this enchanting island?

Travelling to Sardinia
If you want to take your own car on holiday, then you can travel by ferry to Sardinia. But daily several low-cost airlines fly at the airports of Alghero, Cagliari and Olbia. On the airports are several car rental companies.
Family trips
Boat Excursion to the versatile rock formations, caves and natural pools.
Diving and / or snorkeling at Isola di San Pietro.
Cagliari with charming shops and cafes.
Monte Sirai; archeological treasures at Carbonia.
Day on the beach at Maladroxia.
Discover flamingos in the wild.


Highlights
Directly on the golden beach
Swimming pool with water slide
Shady pitches
Daily arrival and departure
Discover the beautiful Island of Sardinia
Afstand vanaf Utrecht
Ca. 1.840 km
Recensies
Reviews
Kundenbewertungen
Recensioni
Lovely shady emplacements, plenty to do for the kids and a great restaurant. Directly on the beach.
Fam. McCartney
Choose your accommodation

Similar campsites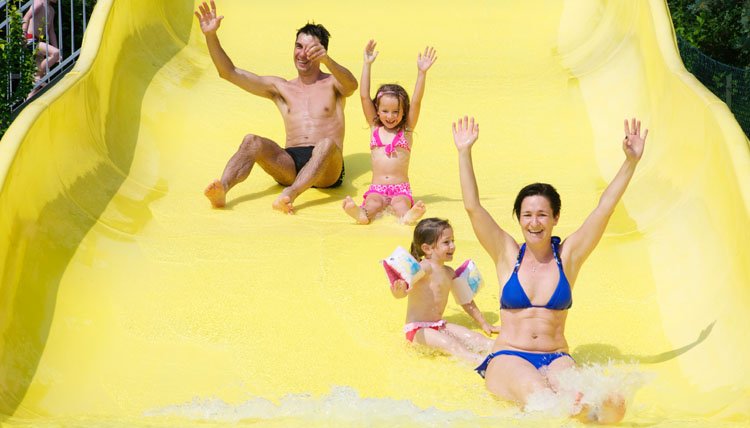 One to the top child-friendly campsites on Lake Garda
Stunning lake views!
2 swimming pools and slides
Children's club and mini disco
Accommodaties
Unterkünfte
Accommodations
Allogi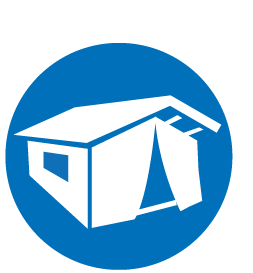 Luxury tent Gusto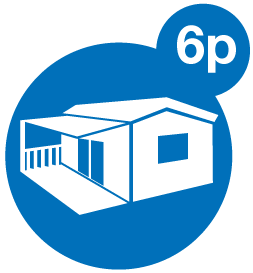 Mobile home 2 bedrooms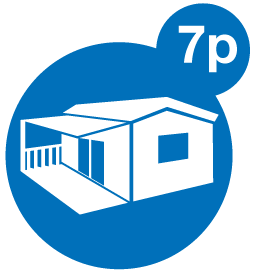 Mobile home sleeps 7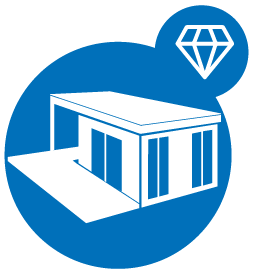 Lounge Deluxe Mobile Home
vanaf
Ab
from
da
€

€

€

55

€
p.n.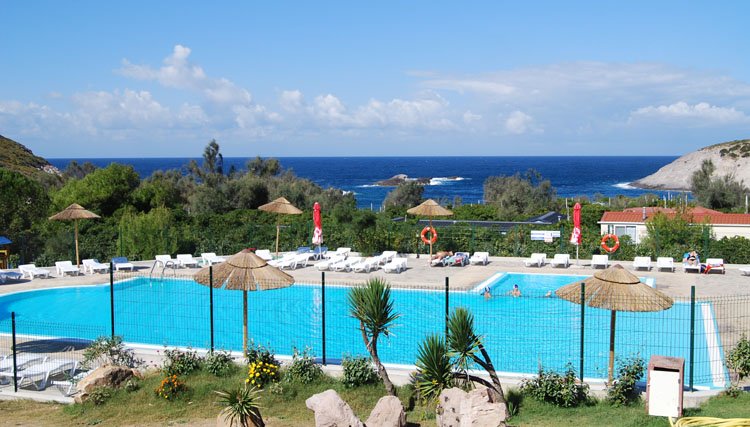 Excellent small family campsite
Breathtaking views over the ocean!
Swimming pool and beach!
Crystal clear waters
Spot dolphins from your terrace!
Accommodaties
Unterkünfte
Accommodations
Allogi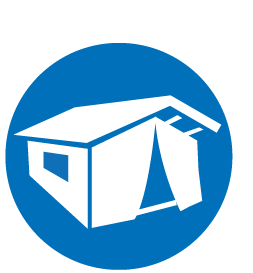 Luxury tent Gusto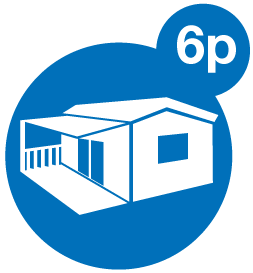 Mobile home 2 bedrooms
vanaf
Ab
from
da
€

€

€

35

€
p.n.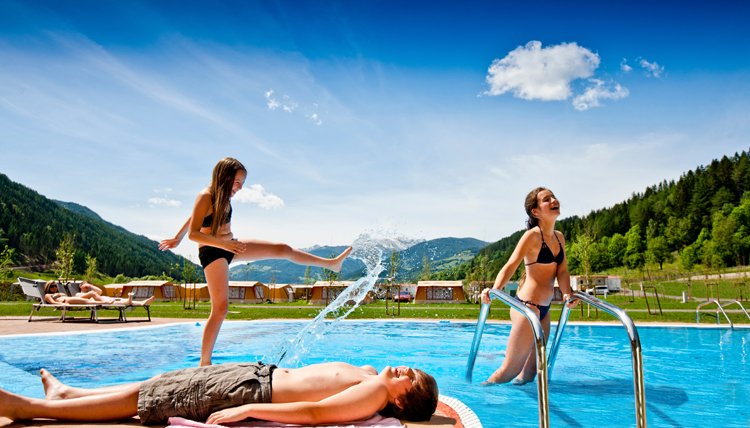 Family Campsite in Austria
Visit Salzburg or Slowenia
Ideal location for stop over to Italy
Hiking or biking
Luxury tents beautiful pitches
Accommodaties
Unterkünfte
Accommodations
Allogi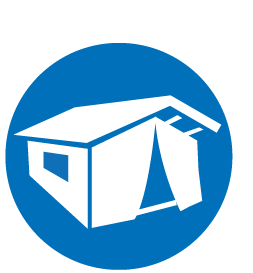 Luxury tent Gusto
vanaf
Ab
from
da
€

€

€

32

€
p.n.