Luxury Tent Gusto
Bella Austria
"Simply wonderful camping, and comfort"
Fam. Mc Gavin
Vanaf
Ab
From
Da
€
39,-
p.n.
Luxury Tent at camping Bella Austria
Our luxury tents are wider (5,2m), deeper (5,2m) and higher (2.5m) than ever before, offering ample space for all the family including the "tall" ones! All of our tents are made to a very high standard and are complete with garden furniture set and parasol, plus everything you need for cooking and eating including a barbeque where permitted. The tents come with gas hob, fridge and "real" beds and mattresses!
lees meer
meht lesen
read more
leggi di più
Opslaan als favoriet
Add favourite
Zu den Favoriten
Aggiungi preferiti
Living-kitchen-dining area
In the tent there is a fully equipped living-kitchen-dining area whcih opens to the outdoors and comes with gas hob, fridge and a handy kitchen table. The kitchen has cupboards, ideal to store all of your holiday snacks and treats!
Indoor AND Outdoor electric light, power sockets and water carrier are provided.
In the tent there is plenty of hanging space with coat hangers.
Table and chairs can be moved in and out and there is even a set of reclining chairs!
Outside there is a sun parasol and laundry rack.

Bedrooms
Our tents sleep 6 persons and have two bedrooms; one with the double bed for mum and dad and another for the kids. Both bedrooms have a roll-down wall to divide them if you want that extra bit of privacy! All of our tents have pillows and blankets, so all you need to bring is sheets, towels and pillowcases. .
Terrace
The outside area of the tent is equipped with garden furniture, a sun parasol, a laundry rack and a BBQ.
Model on picture may differ from the original. Subject to change.
Geniet van extra comfort met onze bij te boeken extra's. Wat dacht u van bedlinnen of een buggy? Wij regelen het graag voor u! De artikelen 'op aanvraag' kunnen alleen ter plaatse gehuurd worden. De andere artikelen kunt u tot uiterlijk 2 weken voor aankomst reserveren.Enjoy extra comfort with our selection of extras to maybe added. How about bed linen or even a buggy? We will be happy to arrange any of these for you! The items 'on request' may be rented only onsite. All other items can be booked up to 2 weeks before your arrival. Genießen Sie von noch mehr Komfort durch unsere Extras dazuzubuchen. Was dachten Sie von Bettwäsche oder einem Buggy? Wir regeln es gerne für Sie. Die Artikel "auf Anfrage" können nur vor Ort bei Verfügbarkeit gemietet werden. Alle anderen Artikel können sie bis spätestens 2 Wochen vor Ankunft reservieren. Se volete aggiungere qualcosa al vostro soggiorno controllate la nostra lista di extra disponibili, troverete di certo qualcosa a cui non avete pensato, lenzuola o perfino un passeggino... Saremo lieti di preparare per voi qualunque cosa presente nella lista che risponda alle vostre necessità! Gli extra "su richiesta"possono solo essere richiesti sul posto. Gli altri extra devono essere prenotati fino a 2 settimane prima del vostro arrivo.
Double bed linen € 24,00 per set
Single bed linen € 17,00 per set
Dogs (only in tents)
Highlights
Idyllic and friendly campsite
Luxury tent, sleeps max. 6
2 cabins
Well-equipped kitchen
BBQ and sunshade
Recensies
Reviews
Kundenbewertungen
Recensioni
Cosy campsite in fantastic mountain surroundings. Lots of hiking possibilities.
Fam. Jones
Similar accommodations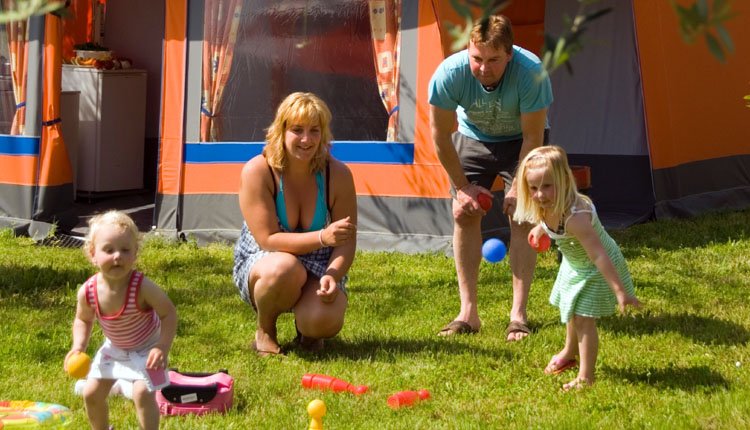 Luxury Tent Gusto
Spacious luxury tent 25 m2
Kitchen with cupboards, fridge and gas hob
Real beds and mattrasses, pillows and blankets
Indoor AND Outdoor electric light
Garden furniture set, gazebo and barbecue
vanaf
from
Ab
da
€

€

€

39

€
p.n.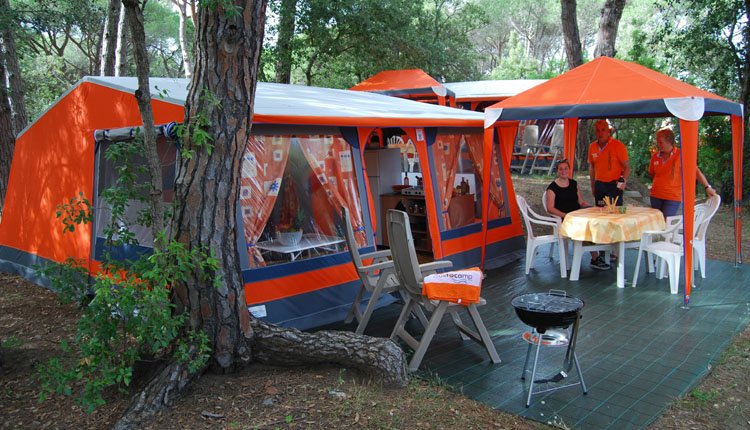 Tahiti
Italy -
Adriatic Coast -
Lido delle Nazioni
Luxury Tent Gusto
Comfortable tents with gazebo in front
Well equipped living-kitchen-dining
Gas hob, fridge and cupboards
Real sprung beds and thick foam mattresses
Garden furniture and barbecue
vanaf
from
Ab
da
€

€

€

35

€
p.n.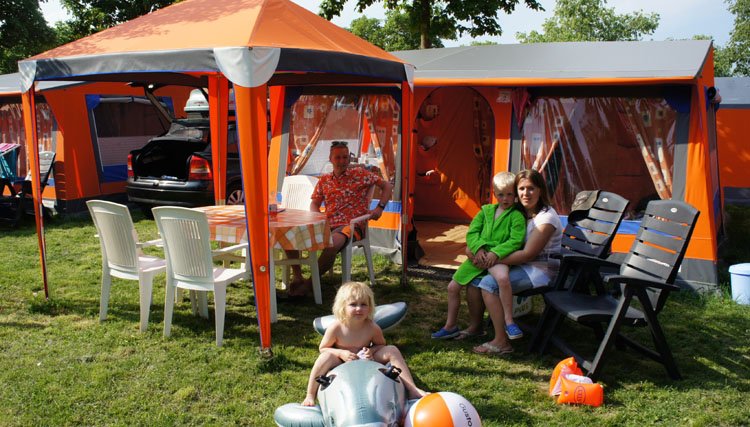 Luxury Tent Gusto
Luxury tent, sleeps up to 6
Fully equipped living-kitchen-dining area
Gas hob, fridge and cupboards
Shady emplacements
Garden furniture set, gazebo and barbecue
vanaf
from
Ab
da
€

€

€

42

€
p.n.