Salzburgerland: Zell am See
Sports and relaxing in Salzburger Land: The Salzburgerland is one of the finest regions of Austria. A beautiful diversity of mother nature and wonderful attractions in the surrounding area. The landscape varies from gently rolling hills to the peaks of the Grossglockner. You can combine culture, nature and sports activities.

Protected nature area
Almost a third of this region is protected nature reserve and is characterized by high mountains , green hills, forests, lakes, waterfalls, gorges and caves. Alternated with lovely villages and a variety of sights. The national sport in the Salzburger countryside is off course hiking along glacier streams and wildflowers. In this area there is over 2000 kilometres of marked cycling paths and over 7000 kilometres of hiking trails.

heading into the mountains with a cable car
During the summer months in Salzburgerland you can head into the mountains with one of the many cable cars. In the restaurants in the Salzburgerland, you will often find a large selection of fish dishes on the menu. You can think of salmon trout, pike and carp. This is of course due tot the presence of many lakes and rivers.

Salzburger pass
Tip! At the campsite you can buy a special Salzburger pass which gives you a discount or free access for almost all sights, amusement parks, museums .
Tips for trips
Nature
Explore the area on foot or by bike.
Admire the deer, roe deer, marmots, brown bears and wolves in the safari park 'Wildpark Ferleiten' near Fusch-Ferleiten.
Werfen, the largest ice cave in the world.
Saalfelden Leogang: perfect for mountain biking or a tough hike.
Goldegg: small and quiet village surrounded by beautiful nature.

Culture
Salzburg; European cultural city with highlights of the baroque style. Birthplace of Wolfgang Amadeus Mozart.
Kaprun, became known for the power plant with the Glockner-Kaprun dam.

Family trips
Visit one of the many Austrian summer festivals in the area.
The highest waterfalls of Europe with a fall height of more than 140 meters can be found in Krimml. With a nice interactive park over water.
Stand on the roof of Austria on the Großglockner Hochalpenstrasse
In the Dürnberg near Hallein is a 2500-year-old salt mine of the Celts, with ancient tunnels and mythical stories.
Highlights
One of the most beautiful areas
Mountains, lakes and forests
Sports and Nature
Beautiful hiking
Salzburg, Werfen, Kaprun, Zell am See
Campings

Campsites

Campingplätze

Campeggi

Salzburgerland - Zell am See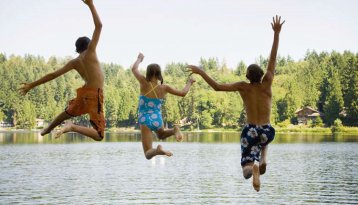 Woferlgut
Austria -
Salzburgerland - Zell am See -
Zell am see
Top campsite with first class facilities
One of the most beautiful places in Austria with Zell am See nearby
Heated swimming pool and private lake
Indoor children's land with ball-bath, climbing wall
Accommodaties
Accommodations
Unterkünfte
Alloggi
vanaf
from
Ab
da
€

€

€

69

€
p.n.